Pupils meet the residents of Wrights Court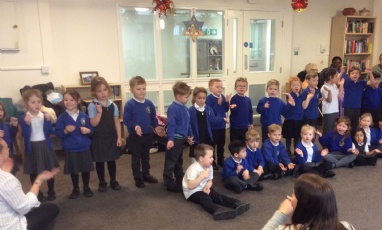 Last term, Potter Street Academy introduced its 'Sixty-Five Life & Learning Experiences' programme. This initiative ensures that throughout primary school, our children get involved in a diverse and enriching range of activities. So, always keen to strengthen links with the community, we took our youngest pupils to Wrights Court Retirement Apartments to meet with the residents and share the children's learning with them.
With so much to learn from each other, both young and old enjoyed taking part in inter-generational activities and spent lots of time chatting and singing songs and nursery rhymes together.
More visits are planned over the coming months and the children are looking forward seeing these kind people again to share more of their learning with them. But perhaps the most important thing of all is that they're proving age is not a barrier when it comes to making new friends.